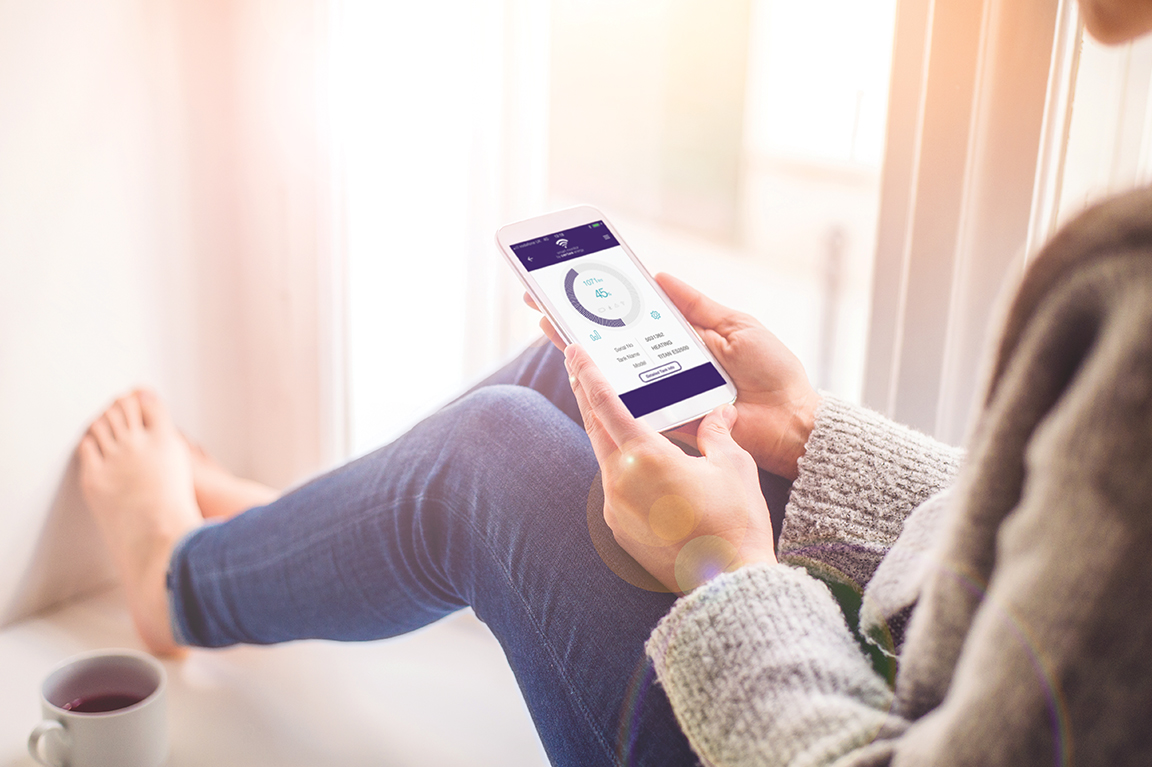 7 Benefits Of A Smart Oil Tank Gauge
Particularly in the colder months, managing your heating oil usage manually can be difficult and strenuous. Often, this can lead to a shortage of fuel, or completely running out at a time when you need it most. However, with a Smart Monitor, all of these problems can be eliminated.
A Smart Monitor is a device to track how much heating oil you have left. Rather than using a dipstick, the Smart Monitor uses an oil tank gauge which connects to your phone or tablet so you can view and manage your usage from the comfort of your home.
This clever piece of equipment has many everyday benefits to modernize the way in which you handle your heating oil – and to make your life easier. Keep reading to find out the top seven advantages to installing a Smart Monitor.
1. Never Run Out Of Heating Oil
When living in the country or a remote area, running out of heating oil unexpectedly can be frustrating and even dangerous in the winter months. Using the Smart Monitor provides the peace of mind that this will never happen.
The device operates through an app where you can monitor and measure the contents of your tank. It can also notify you when your levels are low and when delivery should be organised, making sure that you're never left in the cold.
To save the hassle of arranging the delivery, the Smart Monitor can organise your top-ups for you. Using the oil level tracking and judging from the rate in which it is being used, the device can assess when your heating oil is running low and arrange your order for the most effective time.
In uncertain financial times, it's important to be in control. Amongst a host of smart features that the gadget holds, a Smart Monitor can give you the ability to have a complete overview of how much you're spending. Being able to view your tank contents in comparison to financial outgoings allows you to manage your oil costs with more precision – putting the power back in your hands.
Keeping your fuel healthy is another great way to avoid unnecessary costs: click here to find out more.
The Smart Monitor sends information about your heating oil through an app, meaning that you can check up and manage your usage remotely.
Gone are the days of trundling out in the cold to use a dipstick – with the Smart Monitor you can get the same information from the comfort of your living room. In fact, unlike wireless devices, you can access the information from anywhere in the world to keep an eye on things wherever you are.
5. Use On Multiple Devices
The app that connects to the oil tank monitor is compatible with multiple devices, so it is handy for whichever form of technology you currently own. The Smart Monitor can connect and send alerts to a PC, mobile or laptop.
The technology also works with Alexa, meaning that you can manage and receive information about your heating oil without lifting a finger.
As those who own it know, heating oil is a very valuable commodity which should be protected. Leaks and even theft are very serious problems which require preventative procedures.
The Smart Monitor has this covered. In cases where the level of the fuel suddenly and unexpectedly drops, the appliance will instantly notify you that there could be a problem. Even if you are far from home, you can still take action to resolve the situation.
7. Set Up Is Simple And Affordable
Setting up your Smart Monitor couldn't be easier. Everything that you need will be sent to you in the post – a Smart Monitor, a plug-in dongle and simple instructions. If you don't feel comfortable setting up the device yourself, one of our trained installation specialists will be happy to pay you a visit to help.
After purchasing the product, there is only a small fee of £1.25 per week to use the service and manage your heating oil usage.
Click here to find out more and order your Smart Monitor today.